Supplemental Youth Employment and Training Program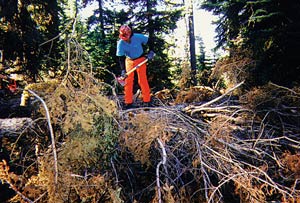 The Supplemental Youth Employment and Training Program (SYSP) is a component of the WIOA service provided by NCIDC. This program is designed to provide a meaningful work experience for American Indian youth between the ages of 18 and 24. Job sites in local Native organizations and various other local businesses are developed to prepare participants for future work environments. A combination of educational and vocational skill development is used to benefit clients. There are three major strategies for linking work and learning:
Job links which combine learning with work experience or occupational training;

Functional Context Education, which integrates workplace materials and problems into basic skills curriculum; and

Worksite Training, which teaches basic skills through actual work performed on the job.
The specific strategy used is matched to the needs of the youth being served and the goals of the program. However, there are several key elements common to all three work and learning strategies:
Some exposure to real work is built into every basic skills program, whether in the form of job shadowing, summer jobs, part- time work, or on-the-job training.
Quality worksites are key, including real work for real pay and close, caring supervision.
Collaboration between business and employment professionals is also essential—to develop curriculum, arrange credit and flexible work hours and to ensure communication between instructors and supervisors.
NCIDC's Supplemental Youth Employment and Training Program brochure