Supporting Native American Youth & Young Adults
ages 12–26 in Humboldt and Del Norte Counties
Da'luk Counseling Services focuses on delivering culturally-informed
care to promote self-awareness, resiliency, and a sense of security
and stability.
We offer:
One-on-one counseling
Prevention treatment & recovery support uGroup therapy
School-based advocacy, support & consultation uCommunity,
school & institution-based training uMental health referrals

Contact us for more information:
Vincent Feliz, ASW (Chumash)
Associate Clinical Social Worker #96803
Phone: 707-445-8451
Email: vincentf@ncidc.org
Consultation & clinical supervision provided by:
Michelle Rainer, LCSW #22557

Da'luk Counseling Services are funded by ElevateYouth California.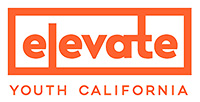 This project is supported by Elevate Youth California, which is managed
by The Center at Sierra Health Foundation under contract with the State
of California's Department of Health Care Services through Proposition 64.